I Can Lead completed its second academic quarter at Howard County Detention Center. During the spring 2013 academic quarter 11 students enrolled in the leadership reentr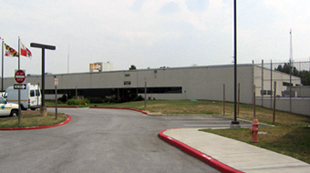 y program, and four successfully completed all requirements for Part 1 of the program. Part 1 focuses on vision, mission, planning, strengths, weaknesses, traits of a leader, leadership vs. management, competencies of successful leaders, ethical leadership, global leadership crisis, knowing oneself and mastering the context. Students received their certificates and transcripts on June 13th at the detention center.
The program has gained large interest from the HCDC population and the class was at capacity during the semester. Each student costs I Can Lead approx. $250 for the academic quarter including books and tuition. All fees are fully sponsored through donations by the Islamic Leadership Institute of America. Students receive two books and complete 21 hrs of instruction, an exam, group discussions and perform several writing assignments which are published online. This semester students Odell Copeland and Todd Elliott shared advice to the youth through two short letters they sent to Halal Yeah's elementary and high school social club  students to post online.
Families of beneficiaries can make a contribution to the program here –
read more